Please see below for the current minimum and recommended system requirements for Core. Note that these are subject to change as we continue optimizations for a wider-range of systems.
Minimum System Requirements
CPU: Intel Core i5-7400 or AMD equivalent
RAM: 8 GB
GPU: NVIDIA GeForce GTX 1050 Ti or AMD equivalent
OS: Windows 10 64-bit
Recommended System Requirements
CPU: Intel Core i5-7400 or AMD equivalent
RAM: 16 GB
GPU: NVIDIA GeForce GTX 1660 Ti or AMD equivalent
OS: Windows 10 64-bit
Core is officially supported on Windows 10. However, many users have had success running Core on Mac via Bootcamp. Please note that Support can only provide assistance for running on Windows 10.
Currently, Core is only on PC, but we may consider expanding to other devices in the future.
The file download size for the Core Launcher is ~2.5GB. Once installed, the Launcher requires ~5GB of disk space.
Please check out the Code of Conduct for content guidelines on what is and isn't generally allowed.
All users of Core must be a minimum of 13 years-old. Games and content are accessible to all users regardless of age. However, if your game or content contains elements of a "mature" nature, we encourage you to include that in the game's or content's description.
Gambling or casino-style games using Core Credits or real money are not allowed. Any 'social casino' type games should be fair, not skewed in the creator's favor, and should prominently disclose information on the relative rarity or probability of obtaining randomized virtual items.

Do not permit or enable the selling or trading of random virtual items obtained in your game(s) for Core Credits, real money, or anything of value outside of the Core platform.

Promotions such as raffles, contests, giveaways, or tournaments must be either: free to enter (including no Core Credits), predominantly based on a player's skill, or award no prize. You must publicly and conspicuously disclose the odds of winning.
Though Core does not have simultaneous creation and development functionality, collaboration with other creators is HIGHLY encouraged. There are two ways currently in which creators can collaborate on projects:
Privately publish to Community Content and share the link with your collaborators or team, or
Connect to a source control system such as GitHub or GitLab
All modeling and object creation for Core is done within the Core Editor by "kitbashing" pre-made objects and assets provided by Core's development team. The combinations of these objects, textures, meshes, materials and the settings within make the possibilities endless. And once you have created your model or object, you can share it with the masses via Community Content!
As an example, the spaceship below was made with kitbashing of objects by creator Chipnertjk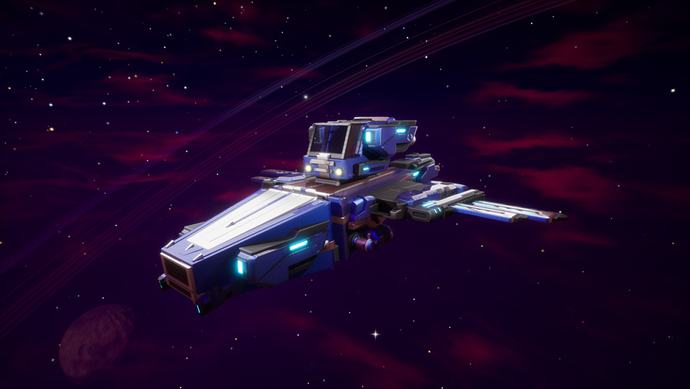 Just as with modeling, all audio in Core is created within the Core Editor itself. And, just like with models and objects, Core provides creators with all sorts of sound effects, instruments, and dynamic background music tracks to kitbash together to make all new and unique audio.
You can check out our Audio in Core tutorial for more information on all things audio!
Lua is a lightweight and flexible programming language used to accomplish scripting in Core. You do not need to know Lua (or any programming language) to create or play in Core. However, many creators enjoy using Lua as an additional customization tool in their projects and creations!
For an intro to Lua as well as more advanced uses, please check out our Basics of Scripting in Core.
For additional help and support with Lua from other creators and the community, you can join our Discord.
Currently, all Core games and content must be played on the Core platform.
To uninstall Core from your machine, locate the CoreLauncherInstaller.exe and open it. If Core is currently installed, your launcher should appear like this:


Click "Uninstall" and follow the wizard to complete the uninstall process. Please note that this only removes the Core Launcher itself - to remove all Core data, please do the following:
1. Locate the "CORE" folder on your PC located at C:\Users\User\Documents\My Games\ (where "Users" and "User" are unique to your PC)
2. Delete the "CORE" folder and all of its contents.
Please note that this WILL DELETE ALL of your projects, templates, and other content. Should you wish to try Core again in the future and resume these projects, they will no longer be available to you as they are stored on your PC prior to uploading to Core.

If you think you may return to Core in the future, we recommend copying the CORE folder to another storage device (e.g. USB drive) for backup prior to deleting the folder from your hard drive.